Management Consulting & Advising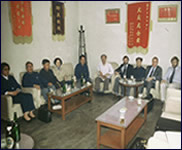 KBC has worked on many projects pertaining to management and business related matters. Some of these projects include:
Organizational matters
Acquisitions/Reviews of breweries and soft drink plants
Business Alliance building between companies
Capital Investment and/or Equipment performance review
Capacity Evaluations
Management Technical Education/training/advising
Executive and other Team Retreats (one to two days) frequently incorporate communication and leadership skill that inspire collaboration
Assistance in search of and locating candidates for employment
Brewery Support for expansion plans
The KBC clients often have specific needs and we will works with our clients to offer solutions solving those needs. It can include a review of existing plans and ideas to develop alternative improved solutions and opportunities.
Various other small and rather large management services are offered and provided to several clients based upon specific discussions.